Hello everyone! I took at different approach to my pages this month based on the current challenge. The challenge was to use this color combo in your design: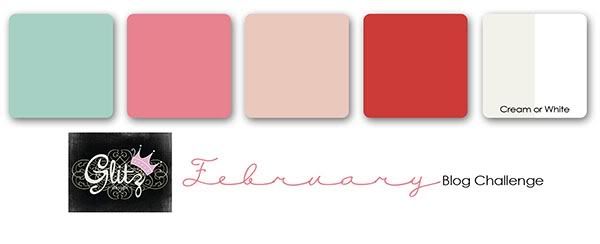 So I went through all the lovely collections, and choose some papers that had these colors. Since there aren't too many in the recent releases that have red in them, I used some photos that have a lot of red and I also stamped with some red ink.
Pin It
Some of the Glitz epoxy stickers and the Peek-a-Boos had some red, so I used those as some accents.
So I decided to continue on with the color combo idea and find some other intersting combos with papers from Vintage Blue, Beautiful Dreamer, and Dance in the Sunshine. I laid out some different papers with each other until I found a combo I liked. I really love the midnight blue with yellow and I thought that teal added a great accent color.
Pin It
This is a rather simple page for me, but I really wanted to focus on the moment in the photos.
I cut out the star shapes with my Cricut, and one just happened to land right over the letter "G" which was a perfect fit for my page!
Thanks for stopping by today!
-
Audrey
Supplies:
I'll Race you Down
Glitz Designs Beautiful Dreamer Floral Paper
Glitz Designs Beautiful Dreamer Stripe Paper
Glitz Designs Beautiful Dreamer Paper Layers
Glitz Designs Beautiful Dreamer Title Stickers
Glitz Designs Beautiful Dreamer Epoxy Stickers
Glitz Designs Beautiful Dreamer Pee-A-Boos
Glitz Designs Dance in the Sunshine Glitzers
Other: Ink-Maya Road, Embossing Plate-Lifestyle Crafts, Stamp-Stampabilities, Glitter-Ranger
G'Ma Lovin'
Glitz Designs Vintage Blue Motif paper
Glitz Designs Vintage Blue Polka paper
Glitz Designs Vintage Blue Stripe paper
Glitz Designs Beautiful Dreamer Polka paper
Glitz Designs Dance in the Sunshine Raindrops paper
Glitz Designs Vintage Blue Epoxy Stickers
Other: Die Cutting Machine-Cricut, chipboard alphas-Cosmo Cricket